HELLO! WE ARE
THE GENTLE DENTAL TEAM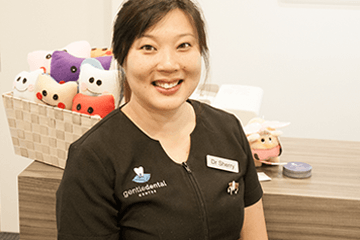 DR SHERRY WONG
BDSc (UWA) - Principal Dentist
Dr Sherry sees patients every Tuesday and alternating Mondays and Wednesdays. It is best to call for her appointments as they are not available online
Our amazing principal dentist Dr Sherry Wong graduated from UWA in 2008. She is a country girl from Australind (20 mins north of Bunbury) so as soon as she graduated, moved up north to Karratha to gain a wide range of experience as a country dentist. This meant that Sherry finely attuned her skills very quickly, with the ability to diagnose and treat a very broad range of dental situations. She is an expert in all fields of dentistry but if there is one speciality she is good at it's at extracting even the most trickiest of teeth – and you won't even feel a thing!
Sherry also loves seeing kids for a positive dental experience because she knows that great oral health starts when you're young.
Sherry promises to be as patient, kind and gentle as possible with your treatment, whilst completing her work at an exceptionally high standard. She is very qualified in dealing with nervous patients – we try to make the experience as comfortable as possible.
Sherry believes that honesty and great communication is key to a good dentist-patient relationship. All aspects of treatment are explained thoroughly and without judgement. During a check or consult, all questions are welcome!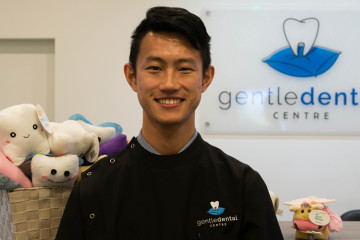 DR EMMANUEL TING
BDS (UAdel) - Associate Dentist
Emmanuel sees patients on Monday, Wednesday, Thursday and Fridays
Extremely nervous patients can book in with Dr Emmanuel for a consult for dental treatment under IV sedation. This includes examination, Xrays and a treatment plan explanation and what is involved in booking further appointments.
Dr Emmanuel Ting is a Bachelor of Dental Surgery graduate from the University of Adelaide and returned home to Perth after completing his studies in 2014. He has experience in the public dental service of Tasmania and also private practice in Perth. This base of experience means Emmanuel already has a wide range of dental experience but his favourite procedures are root canal treatments and also difficult extractions. This means he is your guy for emergency toothache solutions!
Emmanuel has a very compassionate, gentle and sympathetic nature. He is highly professional has a sunny disposition which puts you at ease in the dental chair. Emmanuel values good communication with his patients so unlike most men, is a very good listener!
These aforementioned attributes are why Emmanuel was chosen to be our associate dentist. Dr Sherry Wong and Amanda make sure that only those who fit in with our core values and practice philosophy are integrated into our team. Dr Sherry wanted all patients to be looked after in exactly the same way that she treats them; with no judgement, gentle kindness and compassion.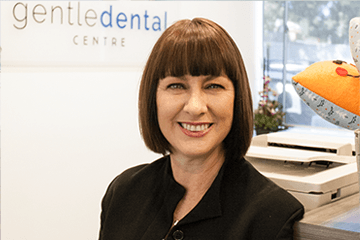 AMANDA WEDDERBURN
Practice Manager
Amanda has 15 years in the dental industry. She is the lovely voice and smiling face of our practice, being the first person that you will speak to when booking an appointment with us. Amanda excels in her role because she loves people so you will feel instantly at ease when telling her your concerns.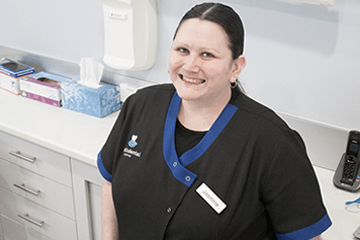 JASMINE RUKA
Head Dental Nurse/Receptionist
Jasmine has been a dental nurse for 16 years since she graduated from high school. She grew up in Karratha and moved to Perth in 2008. Jas has extensive experience in both private practice and government school dental. Her passion is working with children and she has a wonderful talent of providing children with a great first dental experience.
Dr Sherry is very particular about who she hires in her team. She looks for people who fulfil a broad range of criteria. 1. Kind and caring 2. Life experienced so they can understand and relate to many people without judgement 3. Great sense of humour!
We believe that hiring staff with the above 3 aspects maintain a superstar team who are naturally able to pass on their warmth and happy disposition onto the patient's dental experience.
Introducing the other ladies you'll have the pleasure of meeting during your treatments with us.
CHARLIE
Dental Nurse
Charlie has over 20 years in the dental industry, alot of them in our building when she worked with the previous owner Julia! Charlie will hold your hand, has a laugh which will make you forget your dental anxieties and always enjoy a bit of banter to help put you at ease.
JULIE
Dental Nurse
Julie is our rock, calm, steady and will soothe you with her warm demeanour. She has over 20 years experience in the dental field.
CAITLIN
Dental Nurse
Caitlin is highly educated in the dental field, having worked and studied in dentistry since 2007. She is kind and caring and anticipates your needs with an almost psychic ability.