HELLO! WE ARE
THE GENTLE DENTAL TEAM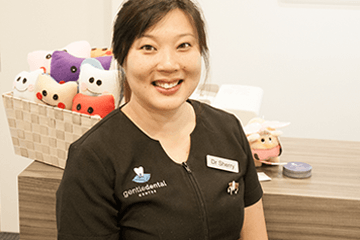 DR SHERRY WONG
BDSc (UWA) - Principal Dentist
Dr Sherry is currently on maternity leave until the later half of 2021
Our amazing principal dentist Dr Sherry Wong graduated from UWA in 2008. She is a country girl from Australind (20 mins north of Bunbury) so as soon as she graduated, moved up north to Karratha to gain a wide range of experience as a country dentist. This meant that Sherry finely attuned her skills very quickly, with the ability to diagnose and treat a very broad range of dental situations. She is an expert in all fields of dentistry but if there is one speciality she is good at it's at extracting even the most trickiest of teeth – and you won't even feel a thing!
Sherry also loves seeing kids for a positive dental experience because she knows that great oral health starts when you're young.
Sherry promises to be as patient, kind and gentle as possible with your treatment, whilst completing her work at an exceptionally high standard. She is very qualified in dealing with nervous patients – we try to make the experience as comfortable as possible.
Sherry believes that honesty and great communication is key to a good dentist-patient relationship. All aspects of treatment are explained thoroughly and without judgement. During a check or consult, all questions are welcome!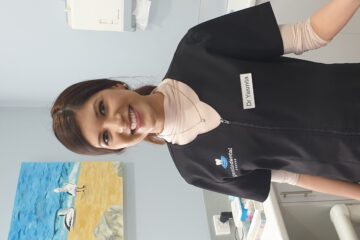 DR YASMITA HARIPERSAD
BSc (UWA), DMD (Distinction)
Yasmita sees patients on Tuesdays and Wednesdays
Dr Yasmita studied dentistry at The University of Western Australia and then gained a wide range of experience across all aspects of dentistry working rurally in the Goldfields prior to returning to Perth. She is focused on delivering high quality dental treatment and really takes the time to understand individual patient needs and long-term goals. She also loves learning and keeps up to date with new advances in the dental field through continual professional development.
Dr Yasmita endeavours to make each appointment a pleasant one for your whole family. She believes a healthy smile can light up a room and she is passionate about spreading the smile. Her super sweet nature and serene demeanour will calm you instantly.
Dr Yasmita's favourite aspects of dentistry are preventive and fixed prosthodontics (crowns reconstructing broken down and missing teeth). She does like to take the time to talk to her patients to diagnose the cause of dental issues so she will often book in a bit longer with you so she can discuss preventive measures.
Dr Yasmita is also great with children and has great fun introducing them to the dentist and making treatment a breeze. Giggles can often be heard from her rooms!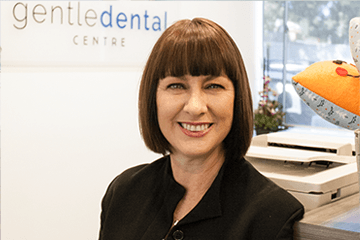 AMANDA WEDDERBURN
Practice Manager
Amanda has 15 years in the dental industry. She is the lovely voice and smiling face of our practice, being the first person that you will speak to when booking an appointment with us. Amanda excels in her role because she loves people so you will feel instantly at ease when telling her your concerns.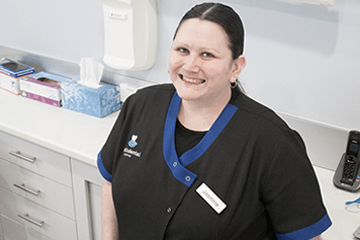 JASMINE RUKA
Head Dental Nurse/Receptionist
Jasmine has been a dental nurse for 16 years since she graduated from high school. She grew up in Karratha and moved to Perth in 2008. Jas has extensive experience in both private practice and government school dental. Her passion is working with children and she has a wonderful talent of providing children with a great first dental experience.
Dr Sherry is very particular about who she hires in her team. She looks for people who fulfil a broad range of criteria. 1. Kind and caring 2. Life experienced so they can understand and relate to many people without judgement 3. Great sense of humour!
We believe that hiring staff with the above 3 aspects maintain a superstar team who are naturally able to pass on their warmth and happy disposition onto the patient's dental experience.
Introducing the other ladies you'll have the pleasure of meeting during your treatments with us.
CHARLIE
Dental Nurse
Charlie has over 20 years in the dental industry, alot of them in our building when she worked with the previous owner Julia! Charlie will hold your hand, has a laugh which will make you forget your dental anxieties and always enjoys a bit of banter to help put you at ease.
JULIE
Dental Nurse
Julie is our rock, calm, steady and will soothe you with her warm demeanour. She has over 20 years experience in the dental field.
CAITLIN
Dental Nurse
Caitlin is highly educated in the dental field, having worked and studied in dentistry since 2007. She is kind and caring and anticipates your needs with an almost psychic ability.